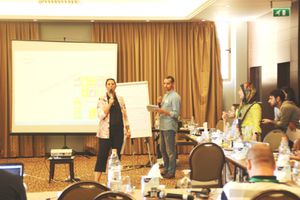 My participation to the Fifth Regional Summer School from 14 to 18 August 2016 in Corp Amman Hotel –Jordan.
This Summer School orgenized by Heinrich Böll Foundation was focused on Sustainable Development Goals (SDGs) and their approach to achieve gender- just sustainable development. Specific topics were related to gender and sustainability, inclusion of climate change and other environmental issues in SDGs, role of communities in resource management, gender integration to resource management and politics, and gender climate change adaptation.
The Summer School also provided many international lecturers with information about and view points from the region, and offered an excellent platform for exchanging ideas, opinions, arguments and sharing experiences across the region.